Aloha Awaits

With the most oceanfront hotels in Hawaii, Marriott Bonvoy offers a true change of scenery as we welcome visitors back to the islands.

Explore our expansive resorts, infinity pools that span endless horizons and access to wide swaths of sandy beaches.
Oahu Podcast

In our About the Journey Podcast, host Oneika Raymond will take you on a road trip where the endpoint is not the goal. Discover the island's best hidden gems, skip the crowds and enjoy a one-of-a-kind Oahu experience at some of our favorite secret spots.

A Hawaii for Everyone

Not sure where to go in Hawaii? We've got the perfect guide for every type of traveler, from romance seekers to adventurers to those who want to spend the day relaxing on a gorgeous stretch of sand.

Planning Your Stay

The State of Hawaii is still limiting visits to the National Parks, we highly recommend that guests make reservations for activities, dining and rental cars in advance of their visit.
From a weekend getaway to a regenerative escape, aloha awaits.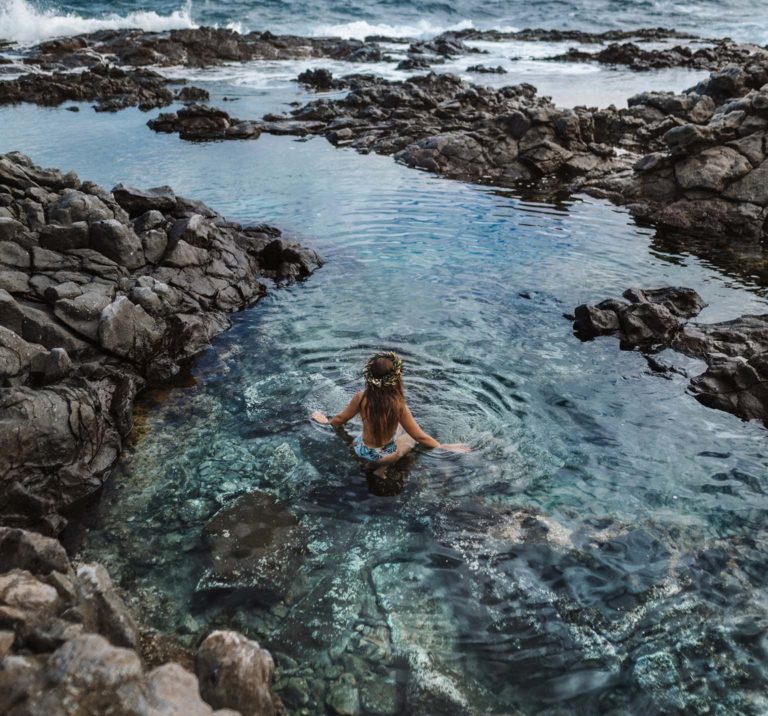 Paradise is ready to welcome you back
Discover our top Hawaii hotels.
We invite you to mindfully experience Hawaii in a new way – connect with our culture, immerse yourself in the land and clear blue waters, and travel mindfully. In doing so, a vacation can become more meaningful: a hike can provide a chance to replant the forest, a beach day can help restore the reef, and a hula lesson can create a lifelong love of dance and storytelling.
Transformed Hawaii Resorts
New pools, transformed guest room experiences, and refreshed guest programming are just some of the improvements that guests can look forward to at our Hawaii hotels and resorts.
Hawaii's Best Hotel Pools

Epic waterslides, infinity edges, waterfall grottos, and overwater cabanas — chart a travel itinerary based on our best hotel pools! Here's our roundup of some of the best pools in Hawaii.

Your Dream Hotel Awaits

Whatever your adventure – a honeymoon, family trip or outdoor hiking expedition – Hawaii delivers. Discover the unique islands that make up The Aloha State.

Hawaiian Beaches Perfect for Keiki

Traveling with kids can require just a bit more pre-planning. Read on for our guide of kid-friendly beaches awaiting your family, no matter which island you choose.

Favorite Hiking Trails on all Four Islands

Stay active and explore the natural wonders of Hawaii's spectacular trails. For a chance to reconnect with your natural surroundings, read on for our favorite hikes on Maui, Kauai, Oahu and the Big Island.  

Secret Beaches to Explore in Solitude

Hawaii offers 750 miles of stunning coastline, and there are a multitude of secluded sand oases to discover. Hawaii's golden sands beckon travelers to engage in thoughtful exploration and relaxation.  

Family-Friendly Hawaii Resorts

Whether it's unforgettable pool experiences, new kids club offerings, robust keiki day programs, or kitchenettes to make travel just a bit easier, Marriott International's portfolio of hotels and resorts offer options on all four islands.

Winter is Whale Season in Hawaii

It's not a fluke: Hawaii really is the best place to spot whales!  In the winter, an estimated 12,000 humpback whales visit Hawaii each season, from November to May, with the most action happening between January and March.

Offer: Escape and Give Back

Our invitation to take a vacation that meets your values and gives back. Earn a free night when you engage in a volunteer project to malama (care for) the natural beauty and culture of Hawaii.

Offer: Suite Savings

Relax and elevate your summer travel with breathtaking views and a complimentary room upgrade or discounted suite experience at select hotels.