MARRIOTT BONVOY
THAILAND DEALS

Enjoy a series of enticing hotel's offers all across 14 brands in Thailand including St. Regis, The Luxury Collection, W hotels, JW Marriott, Sheraton, Marriott Hotels, Le Méridien, Courtyard and many more.

Book now until December 2021.
EARN, EAT, ENJOY
Rediscover the joy of family and food in Thailand!
With Marriott Bonvoy's "Earn, Eat, Enjoy" promotion, you can enjoy sublime stays at 40+ hotels and resorts all across the Kingdom, including:
Daily breakfast for two people
Marriott Bonvoy Bonus points
Up to THB 2,000 of hotel credit, for dining, drinks and more!
Book before 31 December 21 and stay by 31 March 2022.
PROMO CODE: B1818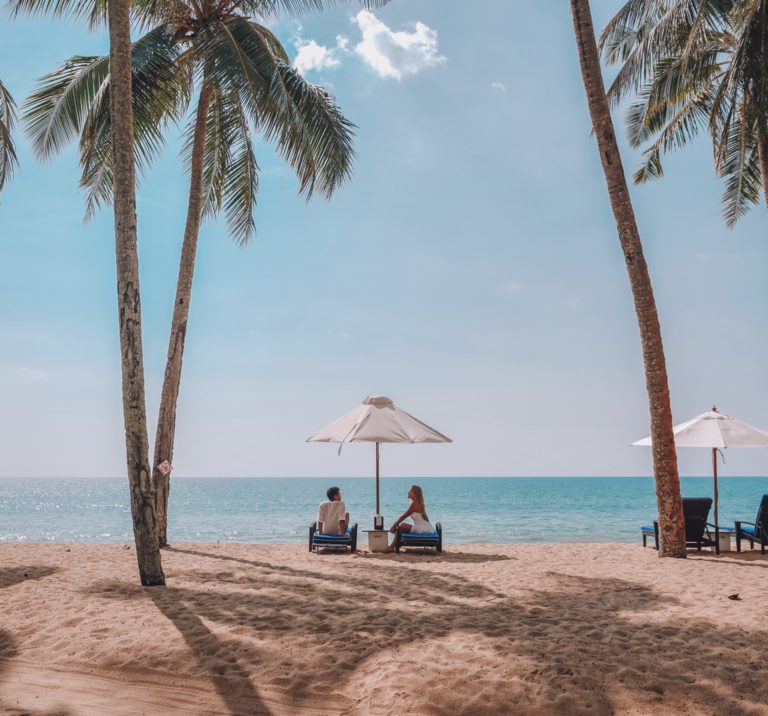 EARN BONUS POINTS
Earn 1,500 bonus points on each stay,* plus 3,000 more points on stays at All-Inclusive by Marriott Bonvoy™ resorts.
Register now, then earn on stays from September 14 through December 12, 2021.
Registration ends November 28, 2021.
Choose Your Destination
Bangkok

From rich cultural treasures to electric nightlife opportunities and recreational activities, Bangkok is a city of limitless possibilities.

Phuket, Khao Lak, Krabi

Khao Lak is one of Thailand's most peaceful resort destinations with national parks and beaches that go on for miles.

Chiang Rai & Chiang Mai

Whether you want to see elephants in their natural habitat or visit hill tribes, make Northern Thailand part of your next trip to Asia.

Koh Samui

Koh Samui is a place to breathe deep and take in spectacular beauty. Idyllic beaches provide the gateway to warm, clear waters.

Hua Hin & Pranburi

Hua Hin and Pranburi are popular for kite-surfing and other water sports. They are famous for white sandy beaches and fresh seafood.

Rayong & Pattaya

Whether you're looking for adventure, nightlife, culture or heritage, Rayong and Pattaya have something for everybody.
THAILAND REOPENS TO INTERNATIONAL TRAVELERS
Welcome back to Thailand! We are delighted to announce that fully vaccinated international travelers can now return to the "Land of Smiles" for quarantine-free stays!
Effective 1 November 2021, eligible visitors from 63 countries or territories, including Australia, France, Germany, Israel, Japan, Singapore, South Korea, UAE, UK and USA, and India, will be able to enter Thailand through any Airport in Bangkok, Phuket and Krabi. Having returned a negative RT-PCR test upon arrival and stayed for just one night in a certified hotel (including all Marriott International properties), guests will be free to travel anywhere in the Kingdom. Visitors are also required to have a valid Thailand Pass QR Code, a Medical Certificate and sufficient travel insurance.
Travelers from other countries can still visit certain 17 destinations under the "Business & Leisure Ultimate Experiences (BLUE Sandbox) Zone" – the updated version of the Sandbox program.
For full details, please CLICK HERE to read the latest information from the Tourism Authority of Thailand (TAT).
Book Test + Go package with Marriott Bonvoy portfolio of hotels HERE